12.01.2017
We have the honor and pleasure of announcing the creation of Genista, a new brand in the construction industry in the Grand Duchy. This company is born from the merger of Sanichaufer and Electro Security, two corporations with a long history and vast offerings of services in building techniques.
These two family businesses and respective leaders in their markets, sharing the same vision and the same values of seriousness and quality, have decided to merge their activities as of January 2017 to create a company offering a full range of products and services in the fields of heating, sanitary, Air conditioning / ventilation, security, electricity, IP networks, telephony and automated homes.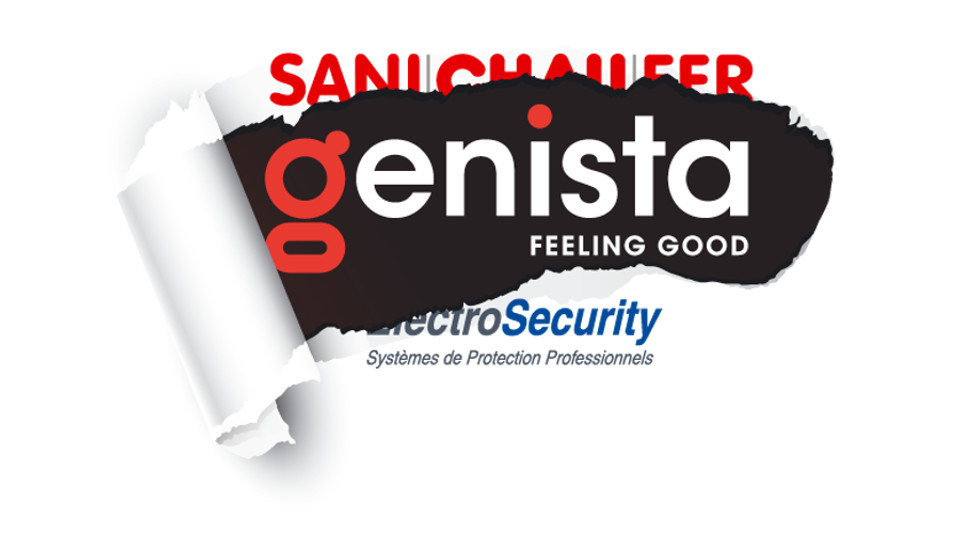 Genista was created because of the complementarity of two companies whose history of more than 60 years speaks for itself. Both companies exercise different but complementary trades through the development of new technologies. This merger is a first in the building techniques market and Genista will continue to target both professional and private customers and propose a global all in one solution in tender calls.
Genista employs 270 people and serves more than 5,000 customers from the two historic sites in Dudelange for Sanichaufer and in Munsbach for Electro Security.
Genista becomes an important player in terms of equity and management in the construction market. The size of the company and the strengthening of its shareholding structure will ensure the durability and longevity of Genista in the future.
Genista will offer you a great service thanks to unique contact points that will advise on an expanded range of products and services. Genista will keep focusing on personal and familiar interaction through its enlarged network of project managers who constantly listen to your wishes and who maintain a relation of confidence. Genista expects to further develop this relationship of proximity based on mutual trust and understanding to make sure it fulfils your stakes and your expectations. This proximity will remain the pillar of our customer relationship.
Thanks to our global vision of different markets, we adapt quickly to your expectations leading to fruitful and personalized contacts.
Quality of service is at the heart of our strategy. We distinguish ourselves through our listening and our courtesy which in our view are the cornerstone of our relationship with you.
Genista is looking forward to serving you in the near future, until then, please accept, dear Sirs, the expression of our most distinguished greetings.
Nico Biever
Gilles Reinert
Alain Wildanger

Managing Directors